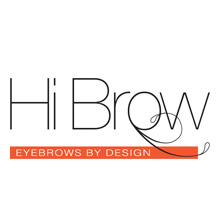 Hi Brows – The 6 step perfect eyebrows
Well-groomed, stylish eyebrows sculpt your face and transform your look.
The right brow shape and colour can accentuate your eyes, take years off your face and make you look groomed and well presented at all times.
Simply waxing your eyebrows is the aesthetic equivalent of using crayons to create the Mona Lisa as your brows need to be tailor made, based on your face shape, hair colour and age, which cannot be achieved by waxing alone.
Claire uses the 6 step Hi Brow eyebrow treatments below to create brows as individual as you are.
Claire covers a 10 mile radius of Rossendale (OL13), any additional mileage is charged at 45p per mile.
Only £15.00
---
Step One – Assessment
During your initial consultation Claire will analyse your face and current eyebrow shape and discuss your eyebrow requirements. Together you will decide which brow shape will best suit your personality, your style and your facial features.
---
Step Two – Tinting
To ensure your brows are even and complement your hair colour, Claire will apply a custom mixed tint.
---
Step Three – Waxing
Claire will use a specially blended Smooth Honey Wax which both precisely removes unwanted hair from the brow area and hydrates the skin with a combination of Vitamin E and Argan oil.
---
Step Four – Trimming
Specialised brow scissors are used to trim back long and unruly hairs to create a neat and tidy brow line.
---
Step Five –Tweezing
To perfect the detailed shaping and definition of your brows hairs are tweezed out to create the finished shape
---
Step Six – Definition and Finish
Finally your brows are treated with a soothing lotion which leaves your skin feeling moisturised, cool & hydrated, before Claire fills in any gaps in the brows with the Hi Brow Eyebrow Palette. Finally, clear brow gel is used to set the hairs into place for an immaculate finish.
From the quirky to the beautiful – all the eyebrow inspiration you need: