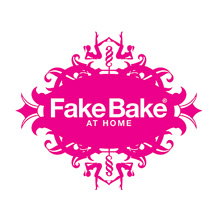 Claire only uses FAKE BAKE ™ Spray Tanning solution as it gives the richest, longest lasting spray tan and is completely streak and hassle free; it is recommended by Beauty Editors from Marie Claire, Vanity Fair and Cosmpolitan.
Claire uses their state of the art equipment to give you a no mess, no fuss, flawlessly applied mobile spray tan in the comfort of your own home. No need to wait for salon appointments, worry about parking, book a babysitter or juggle a million and one things to get yourself Red Carpet ready.
For up to 3 people, Claire covers a 10 mile radius of Rossendale (OL13), any additional mileage is charged at 45p per mile. For Tanning Parties of 4+ please call Claire to discuss your requirements.
All you need to choose is which type of tan you prefer.
Fake Bake Original or Darker Spray Tan
The secret behind Fake Bake Original is two organic tanning agents, DHA and Erythrulose which 8 hours after application gives you a light, sunkissed flawless tan. If you prefer a more bronzed look, you can opt for the darker tan which is around 30% deeper in colour.
NEW! Fake Bake 60 Minute Spray Tan (Currently out of stock)
This ultra fast spray tan is the quickest and most effective way to achieve a healthy, beautifully golden glow. The FAKE BAKE ™ 60 minute tan is long lasting and is specially formulated to work in harmony with your skins pigments, enabling you to control precisely how dark you would like your tan to develop.
Perfect if you have a busy lifestyle or are preparing for your wedding!
Leave the tan on for 60 minutes – light sunkissed tan
Leave the tan on for 2 hours – bronzed tan
Leave the tan on for 3 hours – deep golden tan
(FAKE BAKE do not recommend it being left on longer than three hours.)
| Treatment | Time Taken (per person) | Regular or Extra Dark | 60 Minute Tanning |
| --- | --- | --- | --- |
| Spray Application – 1 – 3 People | 20 mins | £20.00 each | £25.00 each |
| Spray Application – 4 – 5 people | 20 mins | £18.00 each | £23.00 each |
| Spray Application – 6+ people | 20 mins | £15.00 each | £20.00 each |
Tanning Parties
It's a fun way to start a hen night, birthday party or simply a girls night in. Invite 3 or more paying friends to your home for a mobile spray tanning party and the host receives a FREE Spray Tan.
How do you organise a tanning party?
Easy! You invite your friends to your house (remember to leave enough time for each application) and let the fun begin.
For parties of 3 or more, a 50% non refundable deposit is payable upon booking.
For groups of 10 or more, the cost of the spray tan is reduced. For larger groups, please give me a call for further information.
For more information on the mobile spray tanning process and group prices, give Claire a call on 07967 214 226.