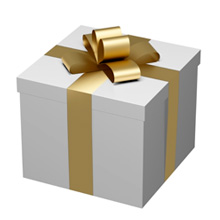 Wedding Gift Voucher Scheme
The scheme is aimed at anyone who would like to buy a practical gift for family or friends for their wedding or for Brides who would appreciate some help with their Wedding Day costs.
The vouchers are available for any amount and can be redeemed against the cost of any of the makeup and beauty services booked by the Bridal Party.
When the voucher is purchased, the amount is taken off the wedding booking balance and a gift voucher is posted to the buyer, to be given to the bride and groom so they are aware of what you have purchased on their behalf.
Please contact Claire for further information.
---
Beauty, Nails & Tanning Gift Vouchers
A little pampering makes the perfect gift for that special person – treat them to any health or beauty treatment by purchasing a gift voucher in one of two ways;
You can purchase any listed treatment(s) and the voucher will specify your choice of treatment(s).
You can purchase a card for a specific amount of money
---
Terms:
Gift Vouchers are non refundable and are valid for 6 months from the purchase date and will not be accepted after the expiry date. Vouchers may be used for services only and are not redeemable against salon beauty products and cannot be redeemed for cash, sold or transferred. You must advise Claire when making the booking that you are using gift vouchers as payment.
Your 4 digit gift voucher number must be quoted at the time of booking and the voucher handed to Claire at the start of your treatment. You are not under obligation to use the full value of your vouchers during one session and any change owed will be given in vouchers.
Late cancellation and "failure to show" terms as laid out on the Information Pages also apply to gift vouchers – which will be voided by Pampered by Claire should you fail to give the required notice.
You are advised to book at least a month in advance of the end date of your voucher to ensure an appointment before the voucher expires.