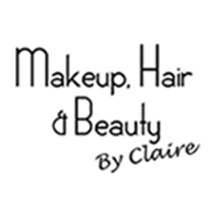 Methods of Payment
Pampered by Claire can accept the following methods of Payment:
Direct Bank Transfer (Received 48 hours before your treatments)
PayPal (Received 48 hours before your treatments)
Cash (Receipt given)
Debit and Credit Card at the appointment
Pampered by Claire and Makeup by Claire Gift Vouchers
---
Terms & Conditions
A minimum deposit of 50% of the total treatment value is required when booking any treatment(s) exceeding 1 hour.
All treatment times quoted in this website are approximate and may require additional time for setting up and undressing.
Smoking is strictly prohibited during treatments.
In the unlikely event that you have any cause for complaint please inform Claire before she leaves. Claire always does her best to ensure your satisfaction.
---
 Appointment Cancellation Policy
Being on time for your appointment is very much appreciated.
Clients beginning treatments more than 15 minutes late will be charged in full for the treatments they have booked, but only given the balance of the treatment time remaining, therefore resulting in part of the treatment being unable to be performed. This is a courtesy to Claire's other clients whose appointment follows yours.
How to cancel or change your appointment:
Any cancellations should be made by calling Claire on 07967 214226. If you leave a message on the answerphone and you have a mobile telephone number registered with Claire, you will receive a call or text confirming your cancellation. If you do not receive a call or text, please take this as confirmation that Claire has not received your cancellation call.
Cancellation Fess:
24 hours notice – Your 50% deposit will be lost to cover the appointment
Pampered by Claire's right to cancel:
In the unusual circumstances that Claire may need to cancel your booking she will contact you by telephone and give as much notice as possible.
---
 Your file
You agree to keep your personal record held by Pampered by Claire updated with your full contact and medical details – which will enable Pampered by Claire to contact you in the event of any change relating to your appointments. Where possible, please provide both landline and mobile telephone numbers.
---
 Privacy policy
Pampered by Claire treats all your Personal Information as confidential. It will be kept secure and Pampered by Claire fully complies with all applicable UK Data Protection Legislation